Home
Who We Are
Artist Bios
La Fiocco 2016 & 2017 Artists
---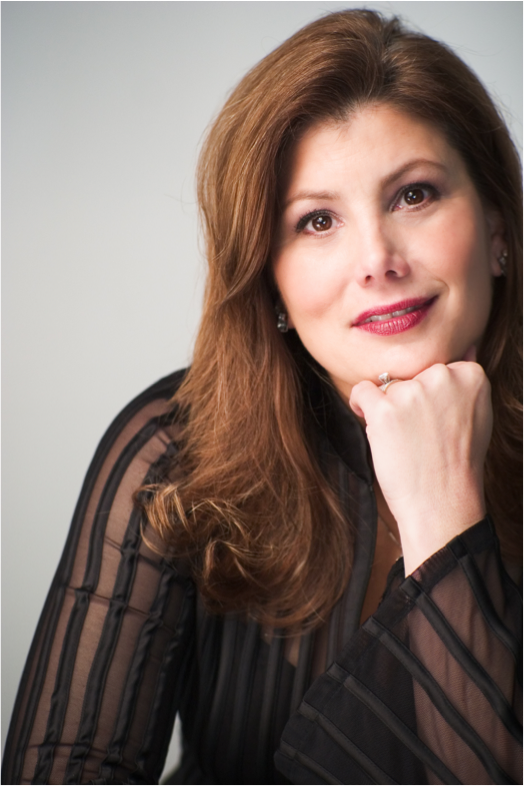 Laura Heimes, Soprano

Laura Heimes returns as a La Fiocco guest artist, having been the featured soloist for our "Love, Passion, and Magic" program in June 2015. Praised for her "sparkle and humor, radiance and magnetism" and hailed for "a voice equally velvety up and down the registers," Laura Heimes is widely regarded as an artist of great versatility, with repertoire ranging from the Renaissance to the 21st century. She has collaborated with many of the leading figures in early music, includingVoices of Music, Andrew Lawrence King, ARTEK, Four Nations Ensemble, Tempesta di Mare, The King's Noyse, Paul O'Dette, Chatham Baroque, Apollo's Fire, Pegasus Early Music, New York State Baroque, Brandywine Baroque, and Piffaro – The Renaissance Band, a group with whom she has toured the United States. She has been heard at the Miami, Boston, Berkeley, Connecticut and Indianapolis Early Music Festivals, at the Oregon and Philadelphia Bach Festivals under the baton of Helmuth Rilling, at the Carmel Bach Festival under Bruno Weil, Paul Goodwin and Andrew Megill, and in Rio de Janeiro and Sao Paulo, Brazil in concerts of Bach and Handel. With the Philadelphia Orchestra she appeared as Mrs. Nordstrom in Stephen Sondheim's A Little Night Music.

Laura made her Carnegie Hall debut in Handel's Messiah with the Masterwork Chorus and in December 2011 she appeared in an acclaimed staged production of the same work with the Pittsburgh Symphony under Maestro Honeck. She has recorded for Dorian, Pro Gloria Musicae, Plectra Music, Sonabilis, Albany, Avian and Zefiro records. Her most recent recordings include the cantatas of René Drouard de Bousset with Brandywine Baroque. With the same ensemble she has recorded Cantatas Françoises (music of Jacquet de la Guerre and Clérambault), Handel Duets and Trios; Oh! the Sweet Delights of Love: the songs of Purcell; The Lass with the Delicate Air: English Songs from the London Pleasure Gardens; The Jane Austen Songbook with Julianne Baird. Additional recordings include Monteverdi Madrigals: Book 5 with ARTEK, On The Just Treatment of Licentious Men (modern art songs by Peter Flint), Caldara's Il Giuoco del Quadriglio with Julianne Baird, and The Queen's Chamber Band conducted by Stephen Altop. A recording of Monteverdi Madrigals: Book 7 with ARTEK is in process.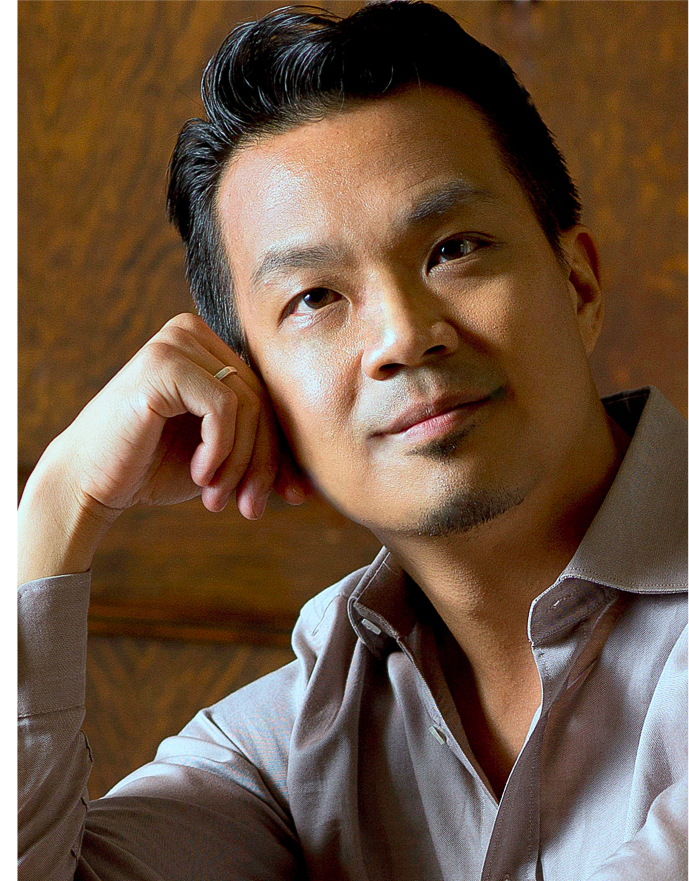 Brian Ming Chu, Baritone

Hailed for his "rich and resonant voice…an impressive performer of wide range, agility, and expressive storytelling ability"(Monterey Herald, baritone Brian Ming Chu has been an oratorio soloist with The King's Noyse, Brandywine Baroque, Portland Baroque Orchestra, The Dryden Ensemble, Piffaro, Kansas City's Spire Ensemble, the Choral Arts Society of Philadelphia, the Bach Choir of Bethlehem, and the Carmel Bach Festival, with repeat appearances in the title role of Mendelssohn's Elijah, the Bach Passions, Haydn's Creation, the Brahms and Mozart Requiems, and Handel's Messiah on three continents. Additional solo credits include Orff's Carmina Burana, Beethoven's Ninth Symphony, Rossini's Petite Messe Solenelle, the Verdi Requiem, and most recently the role of Jesus in a reconstruction of Bach's St. Mark Passion in Philadelphia. Brian has performed numerous roles with opera companies from New York to LA, including signature performances as Marcello in La Bohème, Silvio inPagliacci, The Count in Le Nozze di Figaro, Leporello in Don Giovanni, and the title role in Rossini's The Barber of Seville. Last season, he debuted the title role of Anton Rubinstein's rarely-performed opera The Demon at the Academy of Vocal Arts.

A regular guest soloist with the Network for New Music, Brian received critical acclaim for his "sterling performances" [Washington Post] and "vocal and interpretive confidence" (Philadelphia Inquirer in contemporary music. He has premiered works of Aaron Jay Kernis, Lori Laitman, Daniel Asia, and Steven Stucky, and has been heard in recital at Carnegie's Weill and Merkin Halls in New York, the Phillips Collection in Washington, and twice as a US Embassy Cultural Artist, in West Africa and Vienna, Austria. He premieres the role of Rudyard Kipling in John Muehleisen's Kipling Passion next month with Spire Ensemble in Kansas City." Brian did his graduate studies in voice/opera at the Peabody Conservatory of Music, and holds a bachelor's in architecture from Cornell University. Based in Philadelphia, he has taught on the voice faculty of Muhlenberg College (Allentown, PA) since 2005.
---
| | |
| --- | --- |
| | LEWIS R. BARATZ, Artistic Director, recorder, & harpsichordPh.D in musicology Case Western Reserve University.  Performances on recorder and/or harpsichord with Abendmusik, Ars Musica, Bethlehem Baroque, Biber Baroque, Brandywine Baroque, Ensemble Impromptu, Le Triomphe de l'amour, MidAtlantic Opera Company, Queens Consort, VOICES Chorale, Vox Ama Deus, & VOYCES.  More than 20 publications on a wide range of music history topics, including performance of 15th-century dance music, 17th-century Roman keyboard music, biographical, archival, and manuscript studies, basso continuo, and the choirboys of the Brussels Collegiate Church of SS Michael and Gudula, ca. 1550 to 1793.  Baratz was a Fulbright Scholar, a Fellow of the Belgian American Educational Foundation, and a Board member for Early Music America. Baratz was interim director of the Marquis Consort Early Music Ensemble of Lafayette College, visiting Professor at Seton Hall University, and Adjunct Associate Professor at Mercer County Community College. He currently teaches harpsichord at Lafayette College, and is creator and host of the Classical Network & WWFM.org's syndicated radio show, "Well-Tempered Baroque." |

JOHN ARMATO, lute, theorbo & cittern
John Armato earned the B.Mus. and M.Mus. degrees from Peabody Conservatory, where he studied guitar with Ray Chester and lute with Mark Cudek. John performs regularly with the Peabody Consort, including concerts at the Kennedy Center and throughout Taiwan and Japan, giving a solo concert at the Kaohsiung Museum of Fine Arts during his third tour of Taiwan. John has performed 17th-century opera scenes with the Seattle Academy of Opera, appeared on WYPR's "Maryland in the Morning" series, recorded Francesco da Milano's Recercar XXXIII for the short film Heloise: From Hell and Back for Love, and has recorded an album of English and Italian songs with soprano Nola Richardson, entitled "How Sweet the Torment." The Washington Post states John's theorbo playing "rounded out the ensemble weaving spare, delicately plucked accompaniments." He is founder of Heaven's Noyse and a principal player in Charm City Baroque. He teaches classical guitar and early music at Montgomery College in Rockville, Maryland, and classical and rock guitar at The International School of Music and Music and Arts.


NADIR ASLAM, baroque violin


Nadir Aslam has toured Italy, Germany, Austria, Denmark, Greece, and the Netherlands numerous times with various European and American orchestras. Nadir studied violin at the University of Alaska, Anchorage, the San Francisco Conservatory of Music, where he earned his Bachelors and Masters, and the Hochschule für Musik und Darstellende Kunst in Vienna. As a baroque violinist, he is a founding member of the acclaimed Mount Sinai Concerts in New York City. During the 2016-2017 he will also be performing with Grande Harmonie. Nadir is also committed to outreach and teaching, and was awarded funding from the U.S. State Department to teach and perform as the music director of the Proyecto Arte Antigua in Antigua, Guatemala from 2010-2012. He also served as guest artist and lecturer for Early Music Alberta in 2012.

BENJAMIN T. BERMAN, harpsichord, organ, fortepiano
Benjamin T. Berman received his B.Mus. and M.Mus. in Performance from the Mason Gross School of the Arts of Rutgers University. He studied organ with Mark Trautman, harpsichord with Lewis R. Baratz, and voice with Judith Nicosia and Frederick Urrey. Benjamin is music director of First Reformed Church of New Brunswick, conductor of the Highland Park Community Chorus, and director of the Rainbow Children's Choir of New Brunswick. He performs regularly as a tenor recitalist and as an accompanist on piano, organ, and harpsichord. Benjamin is on the faculty at the Music Academy in Spotswood, NJ. Visit Ben's website benjamintberman.com for information on his upcoming performances.

BENJAMIN BERNARD, Sackbut


Benjamin Bernard is a Ph.D. candidate in the Princeton Department of History. He recreates historical soundscapes to enrich his specialization: the cultural and political history of 17th- and 18th-century Europe. Benjamin studied alto and tenor trombone and sackbut with Scott Hartman at Yale University, where he also served as music director and manager of the Yale Undergraduate Madrigal Singers and performed with the Yale Collegium Musicum and Yale Symphony Orchestra. After graduating in 2011, he played trombone with the Orchestre EDF and a brass quintet in France at such venues as Salle Gaveau, Cité de la Musique-Philharmonie 2, and the Palais du Pharo. He performs regularly with Early Music Princeton. He currently resides in New York City.

DANIEL BORING, theorbo, baroque & romantic era guitars


Daniel Boring performs frequently as soloist, chamber musician, and founding member of Due Colori, a soprano/guitar-lute touring duo with soprano Megan Monaghan. As a continuo player, Daniel performs with several period instrument ensembles including the Philadelphia Bach Festival Orchestra, La Fiocco, American Society of Ancient Instruments, Dorian Baroque, and Vox Ama Deus. He also has performed as lutenist and guitarist with Pittsburgh Opera, Ithaca Opera, Teatro Grattacielo and Glimmerglass Opera. Daniel is a member of the string faculties of Rowan University, Muhlenberg College, and Montgomery County Community College. At Muhlenberg College, he directs the College Chamber Orchestra in addition to teaching historical plucked strings and classical guitars.

ANDREW BROADWATER, recorder, viola, & hammered dulcimer


Andrew Broadwater attended the Peabody Conservatory where he earned his Bachelors degree in viola and recorder performance, while also studying composition. He is a former member of the Baltimore Baroque Band, Peabody Renaissance Ensemble, and the Peabody Consort. The Indianapolis Gazette described his playing as having "greatly impressed" a delighted audience. Andrew is also an active player of the steel pan, participating in both the New York and Trinidad panorama competitions and performing with several illustrious musicians including Ray Holman and Yo-Yo Ma. In 2011 Andrew received his Masters degree in Film Scoring from New York University. His music has since been used in film and television on several networks including NBC, CW, and PBS. Recent projects include two albums of his own production, Let It Ring and Heartstrings. Andrew has served on the music faculty at Lancaster Bible College and currently teaches at the Community College of Baltimore County and at the Maryland Music Academy. He also has maintained a studio of private students for over 10 years.
| | |
| --- | --- |
| | VIVIAN BARTON DOZOR, cello & viola da gambaA graduate of the Curtis Institute of Music, Vivian Barton Dozor has performed with distinguished artists as Yehudi Menuhin, Alexander Schneider, Felix Galimir, and others. Her diverse musical activities have included concerts with the Philadelphia Orchestra, Brandenburg Ensemble, Marlboro Music Festival, Orpheus Chamber Orchestra, and Santa Fe Opera. She is a member of the Academy of Vocal Arts Opera Orchestra, Opera Philadelphia, Pennsylvania Ballet, and Vox Ama Deus, and has performed on baroque cello and viola da gamba with Vox Ama Deus, the Philomel Baroque Ensemble, Fuma Sacra, Brandywine Baroque, Tempesta di Mare, Pro Musica Rara, Tafelmusik, Apollo's Fire, and the American Society of Ancient Instruments, of which she is music director. She has also attended the International Musicians' Seminar in Prussia Cove, Cornwall, England. Vivian has performed in concerts throughout the United States, Europe, Asia, and South America. A faculty member of Princeton University, she has recorded on the RCA, Dorian and PolyGram labels, among others. |

ALLEN HAMRICK, recorder & baroque bassoon


Allen is in high demand as a performer on historical bassoons and recorder. He earned degrees at Indiana University, the University of North Carolina School of the Arts, and in 2014 received the M.Mus. degree in Historical Performance from the Juilliard School where he studied baroque and classical eras bassoons, dulcian, and recorder. He has performed around the globe, including throughout North America, Europe, and Asia, under the direction of esteemed artists William Christie, Monica Huggett, and Leornard Slatkin, among others. He feels highly fortunate to count among his teachers renowned artists Arthur Weisberg, William Ludwig, Kathleen McLean, Saxton Rose, Michael McCraw, and Dominic Teresi.

MARGRÉT HJALTESTED, baroque viola
Violist Margrét Hjaltested, originally from Iceland, enjoys a diverse career as a performer and teacher in New York City. She is a founding member and co-director of the baroque ensemble Queens Consort and a founding member of the Icelandic chamber group, Tríó Fókus. Margrét has been a recitalist and chamber musician in concerts at the Weill Recital Hall at Carnegie Hall, the Bruno Walter Auditorium at Lincoln Center and the Tenri Gallery. She has played with many orchestras, including the New Jersey Symphony Orchestra, the American Composers Orchestra, the Albany Symphony, and as a baroque violist Margrét has performed with the American Classical Orchestra and Concert Royal. She has toured internationally both with the New York Symphonic Ensemble, the Icelandic Symphony Orchestra, Luciano Pavarotti´s International Farewell Tour and with the award-winning Icelandic pop artist Björk. Margrét is currently on the faculty of Queens College and SummerKeys in Lubec, Maine. She is graduate of the The Juilliard School and the Mannes College of Music.


REBECCA HUMPHREY, bass viola da gamba


Rebecca Humphrey recently moved from Melbourne, Australia, where she was a founding member of Pleiades and performed regularly with the Eclectus Consort, the Australian Chamber Choir, and the Australian Baroque Ensemble. She currently lives in the Philadelphia region and performs regularly with Washington Bach Consort, Pan Harmonia in Asheville, NC, and as a founding member of Philadelphia-based Kleine Kammermusik and Aurelio. She was principal cellist with Tempesta di Mare for seven years and appeared several times with Quicksilver. Formerly, she was principal cellist of the Luzern Kammerensemble and Capriccio Basel. Her recordings with Tempesta di Mare on the Chandos Label have received wide acclaim, and the group has toured extensively with their "Flaming Rose" program featuring soprano Julianne Baird.

AMY LEONARD, baroque viola


An exceptionally versatile musician, Amy has held positions with the Louisiana Philharmonic Orchestra, The New World Symphony, and was assistant principal violist with the National Symphony of Ireland, where she also performed with the internationally recognized contemporary ensemble Nua Nos. She has participated in the Aspen, Banff, Spoleto USA music festivals, Mostra Mozart (Venice, Italy), and the Pierre Monteux School (Hancock, Maine) where for several years she directed the school's chamber music series. Amy performs on baroque viola with Tempesta di Mare and Brandywine Baroque and has been a guest artist with La Bernardinia Baroque Ensemble and Melomanie. She is in high demand as a freelancer on modern viola, and is a member of the contemporary octet Relache, Pyxis Piano Quartet, and The Delaware Symphony. Amy also performs frequently with the Pennsylvania Ballet Orchestra, Philly Pops, and as a guest artist with Copeland String Quartet. She has recorded for the Chandos, Plectra, NMC, Naxos, Meyer Media, and BMG Classics labels, as well as for PBS, NFL Films, and Irish Film Orchestras.

LOREN LUDWIG, viola da gamba
Guest artist in May 2016
Loren Ludwig has been praised by the Washington Post for his "impeccable intonation and cleanness of tone." Loren aspires to the generosity that he hears in the most inspiring music around him. In demand as a viola da gamba soloist and ensemble player, he is a co-founder of LeStrange Viols and performs with ACRONYM, the Oberlin Consort of Viols, the Folger Consort, Hesperus, and a slew of other ensembles that specialize in the consort music of the 16th and 17th centuries, the harmonious combination of multiple instruments of the same family. As a performer of contemporary music, he was recently heard as the viol soloist at the American Premier of George Benjamin's opera Written on Skin at Lincoln Center and he works with numerous contemporary composers, improvisers and ensembles. As a musicologist, Loren researches what he terms "polyphonic intimacy," the idea that music in the Western tradition is constructed to foster social relationships among its performers and listeners. His current scholarship explores these ideas in the confluence of music and alchemy in the early 17th century. Visit his website at lorenludwig.com.


DAN McCARTHY, baroque violin, viola & treble viol


Dan McCarthy's playing has been described as "virtuosic" by Seen and Heard International. He was in the first class of baroque violists to graduate from the historical performance program at The Juilliard School, and he earned the D.M.A in viola performance from the University of Maryland. A highly versatile musician, Dan has served as section violist with the Trinity Baroque Orchestra, principal violinist and concertmaster of the Austin Baroque Orchestra, and tenor gambist with Parthenia. He has toured North America, Europe, and East Asia and performed under Jordi Savall and Masaaki Suzuki, and has performed several times with London's Orchestra of the Age of Enlightenment, Toronto's Tafelmusik Baroque Orchestra, and San Francisco's American Bach Soloists. On the east coast he has played with Brooklyn Baroque, Big Apple Baroque, Yale Schola Cantorum, Dorian Baroque Ensemble, and New Vintage Baroque. He performs frequently with the New York Classical Quartet, Bach Vespers at Holy Trinity, La Fiocco, and Queens Consort. Dan is also on faculty at the Atlantic Music Festival in Maine summer program.

PATRICIA ANN NEELY, Violone


Patricia Ann Neely has appeared with many early music ensembles including the Folger Consort, Smithsonian Chamber Players, the New York Collegium, Washington Bach Consort, the Boston Camerata, Boston Early Music Festival Orchestra, The Newberry Consort, Bach Vespers at Holy Trinity, The New York Consort of Viols, and Early Music New York, among others, as well as with Glimmerglass Opera and New York City Opera,. She is a founding member of the viol consort Parthenia and is director of the early music string band Abendmusik. She spent three years touring with the acclaimed European medieval ensemble Sequentia, performing at festivals in the Netherlands, Germany, Poland, and Canada. Patricia began playing the viol at Vassar College and continued her studies, earning an MFA in Historical Performance at Sarah Lawrence College, with additional studies in Belgium with Wieland Kuijken. Patricia has recorded for Arabesque, Allegro, Musical Heritage, Deutsche Harmonia Mundi, Ex Cathedra, Classic Masters, Erato, Lyrichord, and Music Masters labels. She was Executive Director of the Connecticut Early Music Society and Festival from 2012 until 2015 and has been faculty member at the Amherst Early Music Summer Festival, the Viola da Gamba Society of America Conclaves, Viola da Gamba Society of both New England and New York workshops, and Pinewoods Early Music Workshop. She is currently on the faculty of The Brearley School.

ROCHELLE REED, Soprano


BM in Vocal Performance and BA in Music, University of Washington in Seattle; MM in Vocal Performance, New England Conservatory of Music. Rochelle has been a soloist with Princeton Opera, Piccola Opera of Philadelphia, Amato Opera of New York, Opera North of Vermont, Princeton Pro Musica, Princeton Chamber Orchestra, Palisades Symphony, Philomel, the Choir of Saint Paul's Church, and the Chamber Arts Guild. Solo engagements include Bach's Magnificat, Cantatas 140 & 161, and Easter Oratorio, Mozart Requiem, Solemn Vespers, and Coronation Mass, Handel Messiah, Haydn Lord Nelson Mass, Nicolai Mass and Organ Solo Mass, Beethoven Mass in C Major and Missa Solemnis, Faure Requiem, Williams Walton's Façade, and Ravel's Sheherazade. Musical theater work includes Saint Paul's Theatre Group Oliver!, The Sound Of Music, It's A Grand Night For Singing, and directing productions of Joseph and the Amazing Technicolor Dreamcoat, The Music Man, and The Sound Of Music. A full-time faculty member at Bucks County Community College, she conducts the Concert Choir and Madrigal Singers, and also teaches applied voice.


JOHN MARK ROZENDAAL, baroque cello, guest artist


John Mark Rozendaal directs The Viola da Gamba Dojo of New York, a program teaching viol to young children and amateur viol players of all ages. He served as principal cellist of The City Musick and Basically Bach, and has performed both solo and continuo roles with many period instrument ensembles, including the Newberry Consort, Orpheus Band, the King's Noyse, Boston Early Music Festival Orchestra, the Catacoustic Consort, Philomel, Parthenia, The New York Consort of Viols, and Empire Viols. JMR performs as a member of Trio Settecento with violinist Rachel Barton Pine and harpsichordist David Schrader, and as a member of LeStrange Viols and Brandywine Baroque. Rozendaal's viola da gamba playing has been praised as "splendid" (Chicago Tribune) and "breathtaking" (Sun-Times). He is La Fiocco's special guest artist for this program.


LAUDON SCHUETT, lute


Laudon Schuett's interest in music began when he taught himself to read music and play the guitar at age 11. He earned his BM in Guitar Performance under Frank Koonce at Arizona State University. While helping professor Koonce with transcriptions of vihuela music, he became fascinated by the study and performance of early music. He purchased a $500 Pakistani lute and entered the graduate early music program at the Eastman School of Music, studying lute, theorbo, and performance practice under Paul O'Dette where he earned the M.Mus. in 2010 and the D.M.A. in 2014. He is co-founder of the voice and lute duo BEDLAM, a recipient of Lute Society of America award and performed at the Boston Early Music Festival, and has published an article for the Lute of Society of America on articulation and interpretation in Nicolas Vallet's music, Laudon has been a guest lecturer and performer at Glendale Community College, Cornell University, the Eastman School of Music, and Johns Hopkins University. He is an active performer and teacher in North Carolina.


CLAIRE SMITH BERMINGHAM, baroque violin
Claire Smith Bermingham received her M.Mus. in violin performance at Boston University studying under David Kim and currently studies baroque violin with Judson Griffin. She has performed on baroque violin with Siren Baroque, Trinity Baroque Orchestra, Biber Baroque, Dorian Baroque, Vilas Baroque, Big Apple Baroque, Vox Ama Deus, and VOICES, and on modern violin with Astoria Symphony, Sinfonia Celestis, Greenwich Symphony, Northeastern Pennsylvania Philharmonic, Di Capo Opera, Bronx Opera, Staten Island Philharmonic, Connecticut Grand Opera, and on Broadway. Claire has performed with Sean "Puffy" Combs on "Saturday Night Live," "David Letterman," and "The View," and in concerts with "Mana." She is violinist for Ritchie Blackmore's band, "Blackmore's Night." Recordings on Shakira's album, "She Wolf " and Blackmore's Night's "Dancer and the Moon." She has performed overseas with Blackmore's Night in Germany, Russia, Ukraine, England, Scotland, Luxembourg,the Czech Republic and The Netherlands.



WILLIAM THAUER, baroque oboe
William Thauer, historical oboes and recorders, performs regularly with The Dallas Bach Society and North Carolina Baroque Orchestra, and has served as wind principal of New York's American Virtuosi since 1992. A Bach specialist, William has recently been a featured soloist in cantata performances with the Bach Vespers at Holy Trinity, Washington Bach Consort, Duke Vespers Ensemble, and Baroque & Beyond. William has performed with The Handel and Haydn Society, Boston Baroque, Harvard Baroque Chamber Orchestra, Concert Royal, and l'Orchestre Baroque de Montréal, and in period instrument performances in several distinguished New York City venues. He has recorded for Atma, Reunion Studios, and Virtuosi, has prepared numerous editions of chamber and orchestral music from unpublished sources, and has written articles on oboes and their repertoire for the German record label, Ars Produktion.



JAMES WALDO, baroque cello & viola da gamba


James Waldo, a native of the midwest, maintains a diverse career as a cellist and viola da gamba player with a primary focus on chamber music of all sorts. He and his wife Alyona Aksyonova form the cello/piano team A.W.Duo, which has been honored with numerous invitations to chamber music series and radio live broadcasts around the United States. James is also co-artistic director of the Closely Inwood Chamber Music Initiative. Now in its third season, the project seeks to foster a deeper sense of community and local engagement between neighborhood musicians and music-lovers from all walks of life. In 2015, the project received its first grant from the Lower Manhattan Cultural Council. James' other recurring collaborations include New York's Cecilia Chorus, early music groups North Carolina Baroque, LeStrange Viols, and the Salon/Sanctuary Concerts Series, the orchestral folk ensemble Spirits of the Red City, and a band called The Brilliance, which performs on Sunday mornings at Trinity Grace Church TriBeCa, and Sunday evenings at The Loft with Reverend Ian Cron of Christ Episcopal Church in Greenwich, CT.



CHARLES WINES, recorder & baroque bassoon
Charles Wines is a versatile performer on early wind including recorder, shawm, baroque oboe, dulcian, baroque bassoon, and historical bagpipes. He earned the B.Mus. degree in oboe at the University of Missouri, Kansas City, the M.Mus. in historical oboes at Indiana University, and is currently working on the D.Mus. degree in historical bassoon, also at Indiana University. He performs with Piffaro: The Renaissance Band, Philharmonia of Greater Kansas, Kansas City Baroque Consortium, and St. Michael's Baroque Ensemble. He is artistic director of Forgotten Clefs and Opera Nova: Ensemble for Seventeenth-Century Music, and has performed with his ensemble at the Boston Early Music Festival. Charles is also an instrument builder and maintains a business selling double reeds for historical instruments.



EZGI YARGICI, baroque cello
Guest Artist on April 2-3, 2016
Ezgi Yargici earned the B.Mus. in cello from Bilkent University, the M.Mus. in cello and string pedagogy from Temple University, and has done professional studies at Hartt School of Music. An avid performer on modern and baroque cello, Ezgi has played with several orchestras in and around Philadelphia and throughout the United States, including the Kennett Symphony, Great Hall Chamber Orchestra, Annapolis Symphony Orchestra, Vox Ama Deus, Philadelphia Virtuosi Chamber Orchestra, Garden State Philharmonic, Lancaster Symphony Orchestra, Wilmington Ballet, and the Pennsylvania Philharmonic, performing at venues such as Verizon Hall at the Kimmel Center, Alice Tully Hall as well as in Canada, Belgium, and Turkey. Ezgi is an advocate for community outreach recitals. As a teaching artist, she works with students of all ages and levels individually and in school programs. She currently teaches strings at Shipley School and at the Play On Philly program. Ezgi builds on her martial art experience to teach technique appropriate for strings well as body mechanics for comfortable playing.


---

Recent Featured Guest Artists

Guest Artist for April 1-2, 2017:

Phantasticus: Virtuoso Italian Music of the 17th Century


Nathaniel Cox, Cornetto, Featured Guest Artist


Cornettist Nathaniel Cox began his music career as a trumpet player, earning Bachelor degrees in trumpet performance and Russian literature from Oberlin College and Conservatory in 2008. Nathaniel was then awarded a Fulbright scholarship to study cornetto with Bruce Dickey at the Schola Cantorum in Basel, Switzerland. He is in high demand as a cornettist, specializing in late 16th- and 17th-century music, and also as a continuo player on the theorbo, which he began playing in 2011. Since moving back to the United States in 2014 he has performed with some of North America's leading early music ensembles, including Apollo's Fire, The Toronto Consort, Ensemble Caprice, Bach Collegium San Diego, and the Dark Horse Consort. He is now based in Boston where he is a regular member of several ensembles and teaches both privately and at the Amherst Early Music Festival.

Guest Artists for October 29-30, 2016:

Golden Age of the Countertenor


Ray Chenez, Countertenor, Featured Guest Artist

Ray was featured in the October 2015 issue of Opera News as one of 25 rising stars, saying "Ray Chenez's countertenor is bold and assertive but also warm-toned and luxurious. He has a naturally electric presence, and his diction is precise no matter how high he sings." Ray has been called "luxury casting" by the New York Times, and possessing a "dramatic soprano voice which oozes potential" by Opera Britannia. Ray is a winner of the prestigious 2014 George London Award and is rapidly establishing a major international career in opera. Recent roles include Marzia in Leonardo Vinci's Catone in Utica (Opéra Royal de Versailles, Theater an der Wien, Hessisches Staatstheater Wiesbaden, Bergen International Festival, George Enescu Festival), and Cherubino in Le Nozze di Figaro (Pacific Opera Victoria, Nickel City Opera). Ray's roles this season include Nutrice/Amore in Luigi Rossi's Orfeo (Opéra National de Lorraine à Nancy, Opéra Royal de Versailles), Athamas in Semele (Opera Omaha), and Hunahpu in Purcell's The Indian Queen (Geneva and Cologne). Ray studied at the State University of New York at Fredonia and Florida State University. He is a winner of the Metropolitan Opera National Council District Auditions among many other competitions. For a full schedule of Ray's concerts and opera performances here and abroad, visit raychenez.com.


Daniel Moody, Countertenor, Emerging Artist

Daniel Moody, whose "vivid, powerful countertenor pierced hearts but not ears, utterly silencing the room" (Boston Musical Intelligencer), has performed the roles of Nerone in Monteverdi's L'incoronazione di Poppea, the title roles in Handel's Giulio Cesare and Rinaldo, Oberon in Britten's A Midsummer Night's Dream, and L'Enfant in Ravel's L'Enfant et les sortileges. In 2016 he participated in masterclasses with mezzo-soprano Joyce DiDonato, hosted by Carnegie Hall and broadcast on Medici TV. Other 2016 highlights include Bach's St. Matthew Passion, a Baltic tour with the Yale Schola Cantorum and Voxtet, American premiere at the Tanglewood Festival's Festival of Contemporary Music, A Midsummer Night's Dream with Lakes Area Music Festival, concerts with La Fiocco, Charleston Symphony and Winston-Salem Symphony. Mr. Moody has performed as guest soloist with Mountainside Baroque in Cumberland, MD and Boston's Antico Moderno. He has performed at the Boston, Indianapolis, and Washington Early Music Festivals and has been heard on the national program, "Sunday Baroque." Daniel received his B.Mus. degree from Peabody Conservatory in 2014 and his M.Mus. in 2016 from the Yale School of Music and Institute of Sacred Music. For upcoming events visit DanielMoodyCountertenor.com.

---

---

Past Season Artists


MARTIN BERNSTEIN, recorder
A La Fiocco young artist on October 25-26, 2014
Martin recently graduated from Hunter College High School and studied recorder with Nina Stern and baroque bassoon with Andrew Schwartz. Martin won the Piffaro Young Artist National Recorder Competition in 2013 at age 15, and at 17 took first prize in the "Under 21" category of Belgium's 2014 International Mieke van Weddingen Competition, the first American to do so. Martin has studied and performed at numerous early music festivals and workshops and has participated in masterclasses throughout the US and Europe with renowned performers. In September 2015 he began college-level recorder studies at the Royal Conservatory in The Hague, The Netherlands.



ANN BIES, recorder
Guest Artist on October 25-26, 2014
Ann Bies has played, performed and coached recorder and baroque flute in the Philadelphia area for more than a decade, with particular interest in 16th- and 17th-century repertoire, music of the high baroque, and recorder consorts. She is a member of the Penn Baroque and Recorder Ensembles and of Nojé, taught recorder at Main Line School Night and coaches the ensemble Quintossential. She has studied with Gwyn Roberts and in masterclasses with Saskia Coolen, Marion Verbruggen, Dan Laurin, and Han Tol, among others. As well as recorder and flute, she plays the Balkan folk instruments kaval and tilinka. She is a member of the Monique Legaré International Dance Company, the Mother Zwiefacher Orchestra, and the English country dance band Earl Grey, Hot.



MARK RIMPLE, archlute, bandora, & tenor viol
Guest artist in October 2015
Mark Rimple has received critical praise for his work as a countertenor, lutenist/multi-instrumentalist, and composer. He is a founding member of Trefoil and a frequent guest of The Newberry Consort and The Folger Consort. He has also appeared with Piffaro, the Renaissance Band, Pomerium, Melomanie, The King's Noyse, and Ex Umbris. He can be heard on recordings of Medieval and new music by Trefoil, The Newberry Consort, The Cygnus Ensemble, Network for New Music, and New York's Ensemble for Early Music. Mark's compositions have been recorded by Melomanie and Duo Del Sol; he is about to release a new CD, "January,z' featuring works for countertenor, archlute, viol, and harpsichord. He has composed for ChoralArts Philadelphia, Cygnus Ensemble, Melomanie, and Parnassus, among others. Mark is a Professor in the Dept. of Music Theory, Composition and History at West Chester University of PA where he directs the Collegium Musicum. He has lectured and taught ensemble music, early theory and notation at such institutions as Amherst Early Music, Madison Early Music, Interlochen Summer Arts Camp, and Pinewoods Early Music Week.



AIK SHIN TAN, recorder
Guest Artist on October 25-26, 2014


Praised as "expressive" by Early Music America, recorder and baroque flute player Aik Shin has performed solos from classics like the Brandenburg Concertos and Telemann's Concerto for Recorder and Viola da Gamba, to modern gems such as the Jean Françaix Sonata for Recorder and Guitar. He is also the principal recorder soloist in the select Peabody Consort, as well as with the Peabody Renaissance Ensemble. Recent performances with Tempesta di Mare, Chatham Baroque, Washington Bach Consort, and the Yong Siew Toh Conservatory in Singapore. Aik Shin has recently recorded on Chandos with Tempesta di Mare.