Home
Who We Are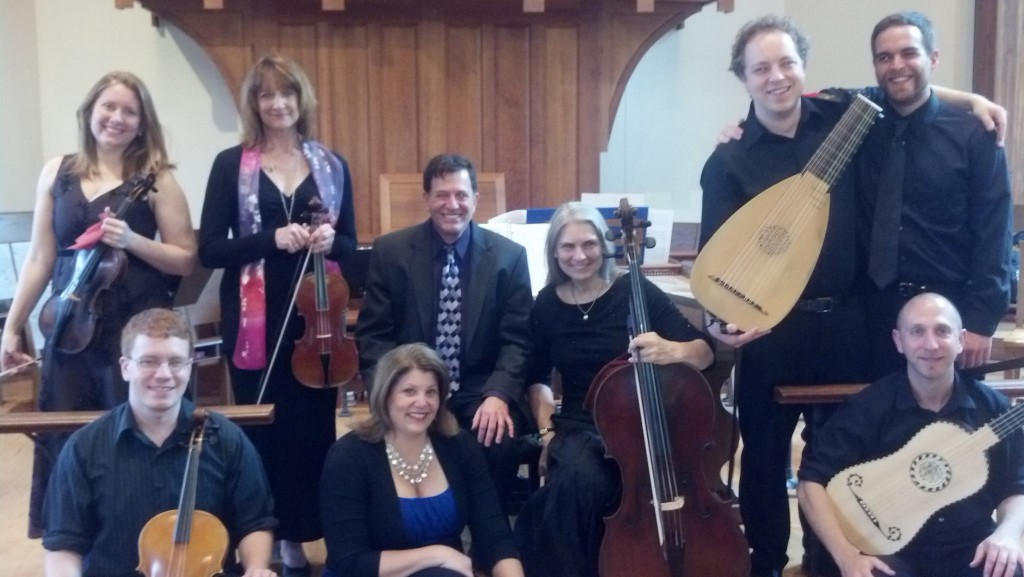 ---
About Us
La Fiocco performs instrumental and vocal music of the late Renaissance, Baroque and early Classical eras. A not-for-profit 501(c)(3) organization incorporated under the laws of the Commonwealth of Pennsylvania, La Fiocco presents an annual series of three concerts each at Trinity Episcopal Church in Solebury, PA and at venues in Princeton, New Jersey. La Fiocco also performs at other venues in Pennsylvania, New Jersey and New York.

La Fiocco's 2016-2017 season included three series concerts in Princeton, NJ and Solebury, PA: "Golden Age of the Countertenor" (October 2016), "Phantasticus!" (April 2017), and "Saints, Sinners, and Shepherds" (June 2017). La Fiocco played for the third time in New York City, made an appearance at the Delaware Valley Guild for Early Music's annual event at the Grounds for Sculpture, Hamilton, NJ, hosted an English Country Dance "At the Barn" in Pipersville, PA, and performed at Salon 33 in Princeton.

During the 2015-2016 season La Fiocco presented "Shakespeare's London in Music and Song" (October 2015), "Philadelphia Musick: An Early American Salon" (April 2016) and "Tutti Concerti!" (June 2016) in Princeton and Solebury, and performed at Laurel Hill Mansion in Philadelphia's Fairmount Park and at the Raritan River Music Festival in Stockton, NJ.

Musicians
Our musicians include Eve Friedman and Jill Crawford, baroque flute; Martin Bernstein, Ann Bies, Andrew Broadwater, John Burkhalter, Aik Shin Tan, recorder; William Thauer, baroque oboe; Allen Hamrick recorder, dulcian and baroque bassoon; Nathaniel Cox, cornetto; Andrew Broadwater, hammered dulcimer; Claire Smith Bermingham, Linda Kistler, Dan McCarthy, and Elissa Wagman, baroque violin; Dan McCarthy, Margrét Hjaltested, and Amy Leonard, baroque viola; Vivian Barton Dozor, Lauren Ludwig, Rebecca Humphrey Diederich, Isaac Louth, and Andrew Waldo, viola da gamba, Ezgi Yargici and Vivian Barton Dozor, baroque cello; Patricia Ann Neely, violone; John Armato, Daniel Boring, John Orluk Lacombe, Mark Rimple, and Laudon Schuett, lute, archlute, theorbo, baroque guitar, cittern, and bandora; Benjamin T. Berman, harpsichord, fortepiano, and virginal; Laura Heimes and Rochelle Reed, sopranos; Ray Chenez and Daniel Moody, countertenors; Brian Ming Chu, baritone; young artists Patrick Boyle and Joseph Landry, percussion. Artistic director Lewis R. Baratz performs on recorder, harpsichord, virginal, organ, fortepiano, English classical square piano, and mountain dulcimer.

Funding
We rely on the support of contributors to fulfill our mission. Ticket sales cover about a third of expenses. Please visit our Gifts & Support page to learn how to make a tax-deductible contribution to enable us to keep our tickets affordable to a wide audience.