---
La Fiocco's series concerts are held at two historic venues. Our Saturday night concerts are held at Christ Congregation, in Princeton, New Jersey, and our Sunday afternoon concerts are at Trinity Episcopal Church in Solebury, Bucks County, Pennsylvania. Both are welcoming to the community and offer comfortable seating, excellent acoustics and sightlines.
Trinity Episcopal Church, Solebury, Bucks Co, PA
Located at 6587 Upper York Road, in Solebury Township, Bucks County, PA, Trinity Episcopal Church has a rich music tradition. La Fiocco is among several music organizations that have the privilege to use the beautiful sanctuary for its concert series. The original structure, begun in 1876, was destroyed by fire in May 1998; the new structure was opened in June 2000, and the magnificent Pasi Opus 17 Pipe Organ was installed in 2006. La Fiocco has also performed in the chapel, a more intimate setting, which was part of the original church. The building is environmentally controlled, and there is a large parking lot.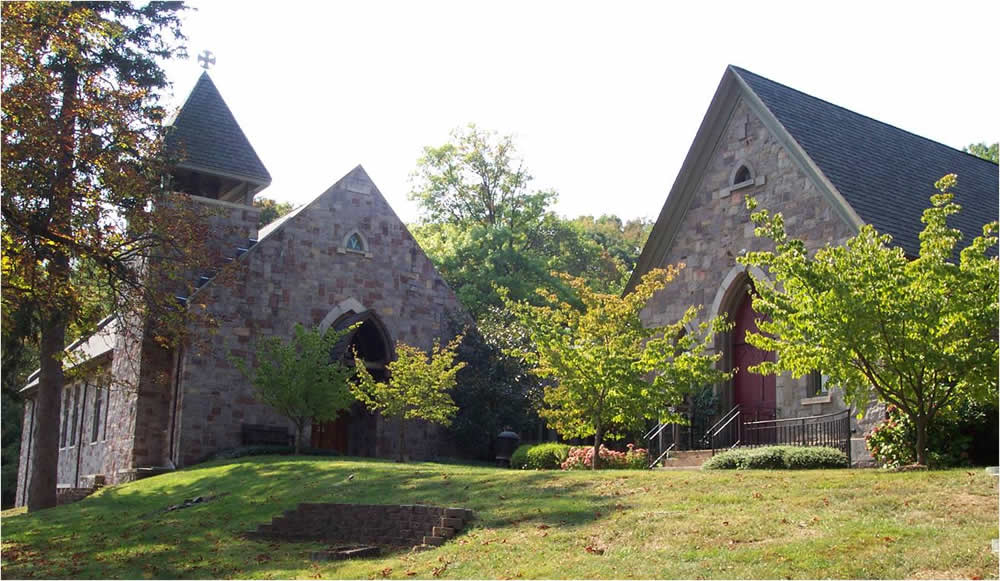 A visit to a La Fiocco concert at Trinity Episcopal Church is an opportunity to explore beautiful Bucks County. Bucks County offers scenic countrysides, history, the arts, downtown charm, miles of vineyards, gourmet dining, small town villages, award-winning accommodations, Ale, Wine & Art Trails, Parx Casino® and Sesame Place® Philadelphia. Bucks County is ideally located 25 miles from Philadelphia and 75 miles from New York City. Before or after a concert, you can enjoy some of our local restaurants, shopping, and historic sites. To learn more about our extended community, visit:
New Hope: https://www.visitbuckscounty.com/towns-main-streets/new-hope-lambertville/
New Hope itinerary: https://www.visitbuckscounty.com/things-to-do/planning-ideas/a-day-in-new-hope/
Doylestown: https://www.visitbuckscounty.com/towns-main-streets/doylestown-chalfont-warrington/
Peddler's Village: https://www.visitbuckscounty.com/things-to-do/attractions-tours/peddlers-village/
With so much to see and do in historic Bucks County, you can make a weekend or more of your La Fiocco concert experience. We have are quaint inns, guest houses, small family-tun hotels, and, if you prefer, larger chains in the area. Bucks County has great museums, casual and fine dining, wineries, antiquing, shopping, and a myriad of outdoor opportunities. For information on things to do before or after a La Fiocco concert, check out https://www.visitbuckscounty.com/things-to-do/ and for information on overnight accommodations, click on https://www.visitbuckscounty.com/places-to-stay/ for a comprehensive list.
Christ Congregation, Princeton, NJ
We are delighted to hold our 2022 Princeton concerts at Christ Congregation, a lovely and inviting space located across the street from Princeton High School and the Westminster Conservatory of Music. We were privileged to play there in March and June 2019 and are excited to be back. We perform in the sanctuary. Seating is flexible and allows for social distancing. Please note: Park is not available at the Princeton High School for our March 26, 2022 concert. We suggest you arrive early to secure street parking.