---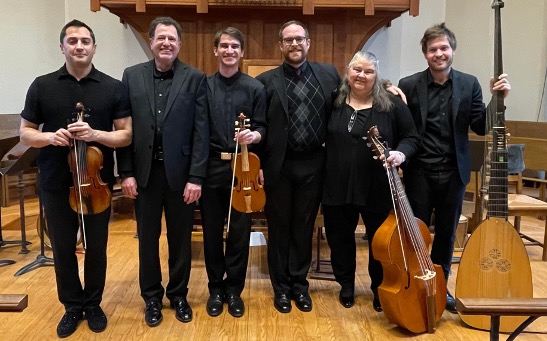 We are very excited to have completed our first live season since the Covid-19 pandemic In the 2022-2023 season, we explored music of the Habsburg Empire, music of European and American fiddlers, and presented opera arias of Vivaldi and Handel. Laura Heimes joined us once again as our special guest artists in June 2023.
Immediately after our June 2023 concert, La Fiocco began a new project: La Fiocco TNG ("the next generation"). This project introduces several young artists and enables them to work up concert repertory for performances in new venues, including churches and special living communities. Read more about La Fiocco TNG here.
Visit us soon for information on our 2023-2024 season, which will begin in October 2023, with music from the time of Louis XV. And we'll also present a holiday concert in Bucks County on Friday, December 15th at 7:30 PM. More soon!
Please visit and subscribe to our new YouTube channel. The more subscribers we have, the more opportunities we have for donor assistance!. The channel URL is Youtube.com/c/LaFiocco, And please use the Contact Us form in the main menu to sign up for our email blast to learn about events and updates. Thanks so much.