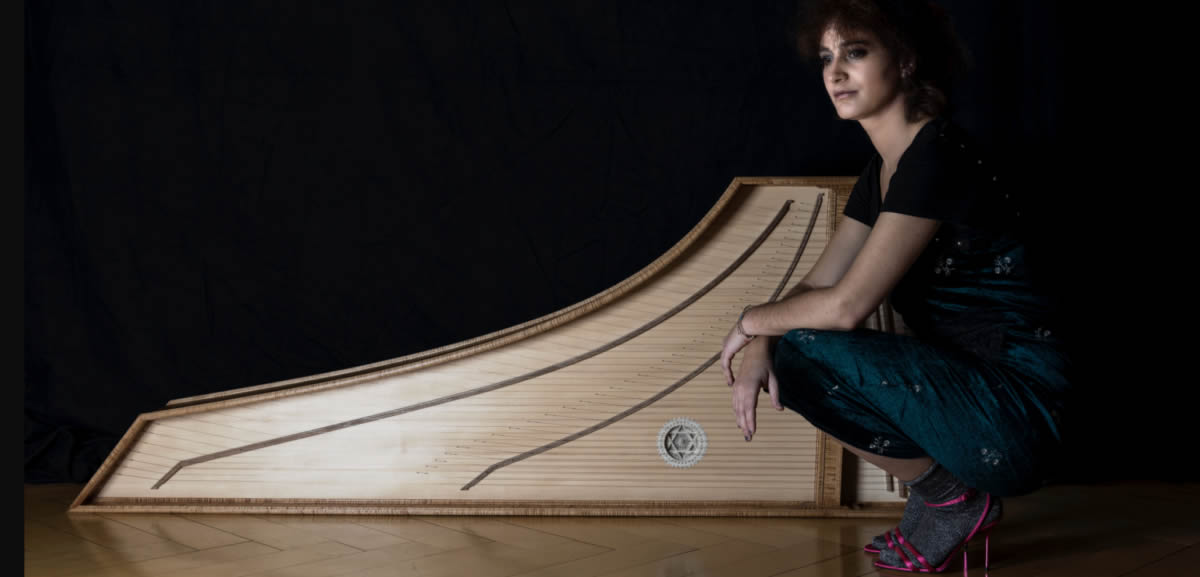 THE CONCERT VIDEO IS NOW CLOSED. PLEASE JOIN US FOR THE NEXT ONLINE CONCERT!
We are thrilled to announce an online concert by internationally renowned early keyboard virtuoso and recording artist Corina Marti. Corina performs regularly across Europe, North and South America, Asia, and the Middle East as a soloist and chamber musician. Her extensive discography ranges from the 14th century to the late Baroque era. She is artistic co-director of La Morra, an award-winning Late Medieval and Early Renaissance music ensemble that "never fails to keep the listener's attention alive" (Gramophone). Corina Marti is professor of medieval and renaissance keyboard instruments and recorder at the famed Schola Cantorum in Basel, Switzerland, teaching students from six continents. Her concert, prepared exclusively for La Fiocco fans, will be streamed from the neo-Romanesque St. Marienkirche, in Basel, Switzerland.
Corina will perform on a reconstruction of the medieval hand-pumped portative organ (organetto), the clavisimbalum, the immediate ancestor of the harpsichord, and an early 16th-century-style harpsichord. The program will include works by the 14th-century blind organist-composer Francesco Landini, Istampittas from anonymous English, Italian, and French sources, selections from the 15th-century Faenza Codex, and pieces from the Amerbach Codex, an important 16th-century collection of early keyboard arrangements.
A Pilgrim's Odyssey will be streamed beginning Sunday, April 11, at 3:00 PM Eastern Time (US) and will be available until April 17th, 6:00 PM Eastern Time. The link to the concert will be sent to ticket purchasers a few days before the performance begins.
Tickets are $10 for individuals, $20 per household. Or consider being a sponsor ($50) or benefactor ($100) (partially tax deductible). We appreciate your ticket purchase and donation, which will help us to bring back live music once it is safe to do so. PLEASE EMAIL US AFTER YOUR PURCHASE TO ENSURE THAT WE HAVE YOUR CURRENT EMAIL ADDRESS TO SEND YOU THE LINK. USE THE FORM AT https://www.lafiocco.org/contact-us/.