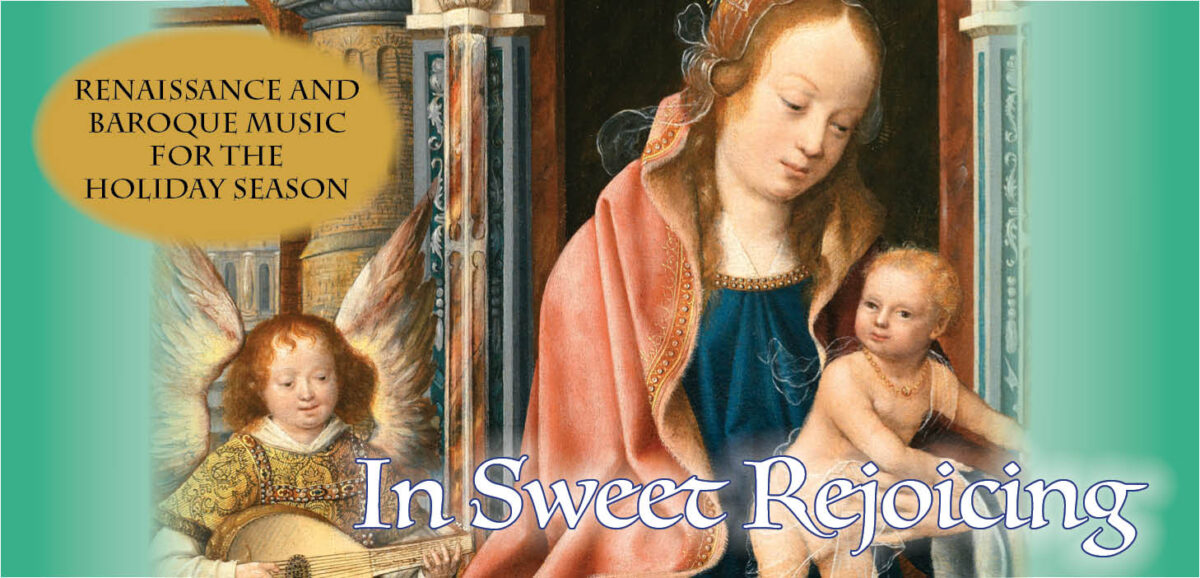 DECEMBER 19, 2021, 3:00 PM, at Trinity Episcopal Church, 6587 Upper York Rd, New Hope (Solebury), PA.
La Fiocco is thrilled to announce our holiday concert…and a long-awaited return to live performing! Haunting songs and carols from the Renaissance and early Baroque era, Corelli's Christmas Concerto, favorite arias from Handel's Messiah, and more.
Abigail Chapman, soprano
Nadir Aslam & Linda Kistler, baroque violins
Donna Fournier, viola da gamba & baroque cello
Jorge Torres, renaissance guitar, lute, & theorbo
Lewis R. Baratz, recorder, harpsichord, & organ
Peter Gregory, percussion
SORRY! Tickets are no longer available as we have reached our seating capacity! A link to the video of the concert will be posted on our homepage from December 26 to January 3rd!
Click above on "News" for information about the return of our series concerts in 2022, and on "Gifts and Support" for how to help La Fiocco get back to live performing.