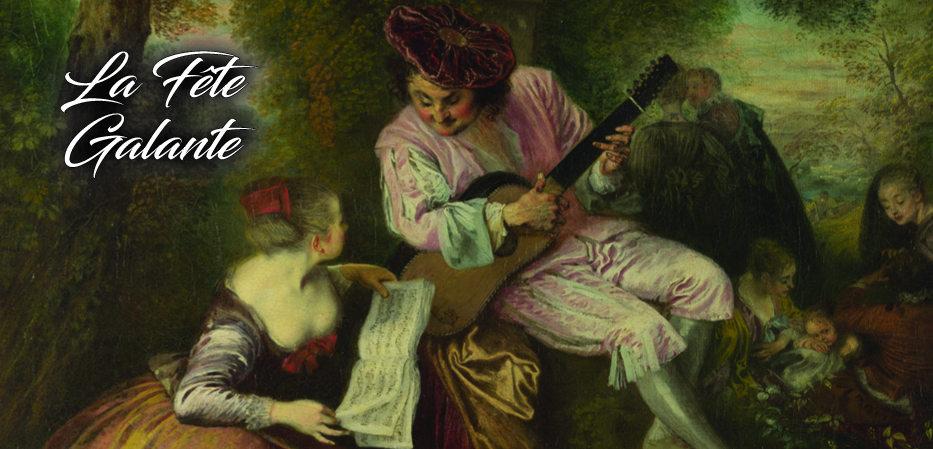 La Fiocco opens our 2023-2024 season with La Fête Galante: Music in the Age of Louis XV. Courtly and salon music of François Couperin, Jacques Martin Hotteterre, Jean Philippe Rameau, Marin Marais, and Joseph Bodin de Boismortier.
October 28, 2023, 7:30 PM at Christ Congregation, 50 Walnut Lane, Princeton, NJ
October 29, 2023, 3:00 PM at Trinity Episcopal Church, 6587 Upper York Road, Solebury, PA
Eve Friedman, baroque flute
Sarah Davol, baroque oboe
Nathan Bishop, baroque violin
Jimmy Drancsak, baroque violin
Vivian Barton Dozor, baroque cello & viola da gamba
Donna Fournier, baroque cello & viola da gamba
Jorge Torres, theorbo & baroque guitar
Lewis R. Baratz, harpsichord & artistic director
$25 general admission, $10 students, free for 12 & under.
Tickets at the door (cash or check) or use the link below to purchase by credit card: