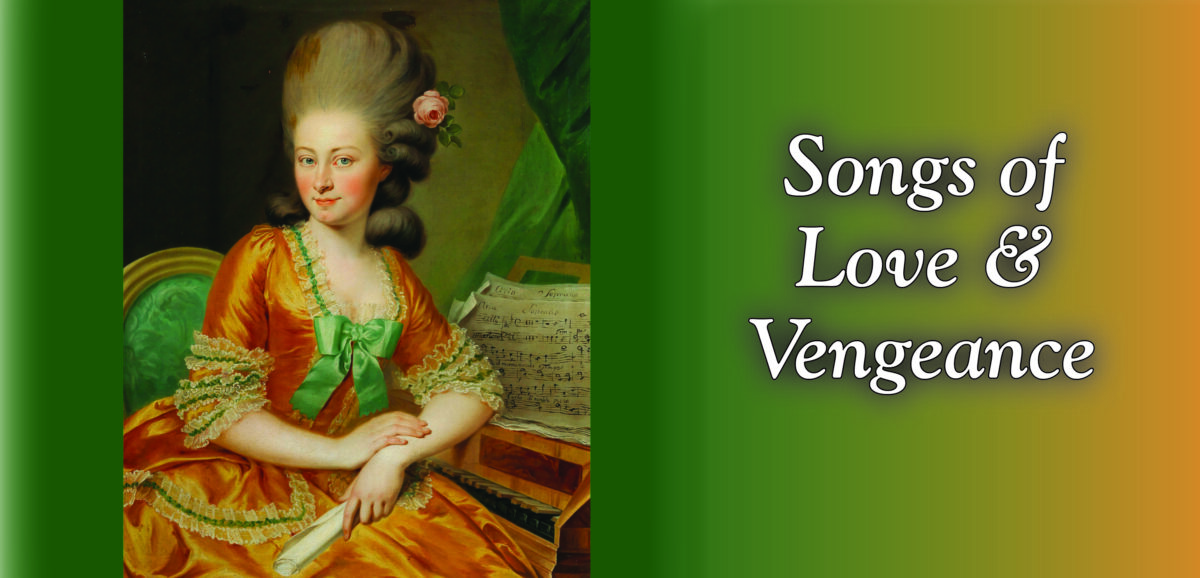 Guest artist soprano Laura Heimes returns for La Fiocco's final concert of the 2022-2023 season, Songs of Love & Vengeance. Accompanied by La Fiocco's period string players, harpsichord, and recorder, Laura will sing arias of George Frideric Handel's covetous, love-sick witch Melissa (from his 1715 opera Amadigi di Gaula) and of the faithful Licori from Antonio Vivaldi's La Fida Nina of 1732. She will also sing of God's love of humanity in G. Ph. Telemann's sacred chamber cantata Hemmet den Eifer, verbannet die Rache.
Instrumental solos include concertos for two recorders by Telemann and Alessandro Scarlatti and a Sinfonia by the Sweden baroque composer Johan Helmich Roman.
Saturday, June 3, 2023, 7:30 PM – Christ Congregation, 50 Walnut Lane, Princeton, NJ (limited to 90 guests)
Sunday, June 4, 2023, 3:00 PM – Trinity Episcopal Church, 6587 Upper York Road, Solebury, PA (limited to 150 guests)
Masks are strongly recommended.
Claire Smith Bermingham & Nadir Aslam, baroque violins
Mark Zaki, baroque viola
Vivian Barton Dozor, baroque cello
Benjamin Rechel, violone
Owen Davitt, recorder
Benjamin T. Berman, harpsichord
Lewis R. Baratz, artistic director, recorder, harpsichord
$25 general admission; $10 students.